by Mark Pengelley
Origins
For me the Lady Anne was an 'always want' kind of loco. When I was given my RH Billy locomotive for Christmas in 1995, the catalogue showed the marvellous Lady Anne, and I had always wanted to get one at some point. My Mum (if I remember correctly) liked the loco too and Dad wanted to get one instead of the Billy, but was just too far out of reach when it came to deciding what their son was to have. For a 13 year old boy, the best part of a £1000 was very hard to come by and consequently kept getting spent before actually reaching the target!
May we now fast forward 18 years. I was looking about for another new locomotive after just acquiring 'Sir Adrian Webb' (a Roundhouse Argyll), and I found a nice play warn and weathered Millie at Simon Whenmouth's Anything Narrow Gauge store. I called Simon up and arranged an appointment to go and see the Millie at Simon's workshop and after seeing the Lady Anne on the website requested that he make her available for viewing also. WHAT HAD I JUST DONE??!!
Well, as you can imagine the Lady Anne was superbly presented and typically awkward, having not wanting to perform for an audience (flat receiver batteries). That minor issue was overcome and the Lady Anne flowed like silk on Simon's test layout hauling a nice generous load in both directions.
So that was it! I ended up going home with two locomotives......
Bringing the Lady Anne home
It was Saturday 8th February and I had brought home two locomotives, I felt exhausted and a little concerned with myself! So I immediately put myself to work and made the Lady Anne available for steaming and had a nice tranquil run up the line, I was impressed!
Here she is just before the first run, standing proud and nice and clean.
Here she is waiting for the off.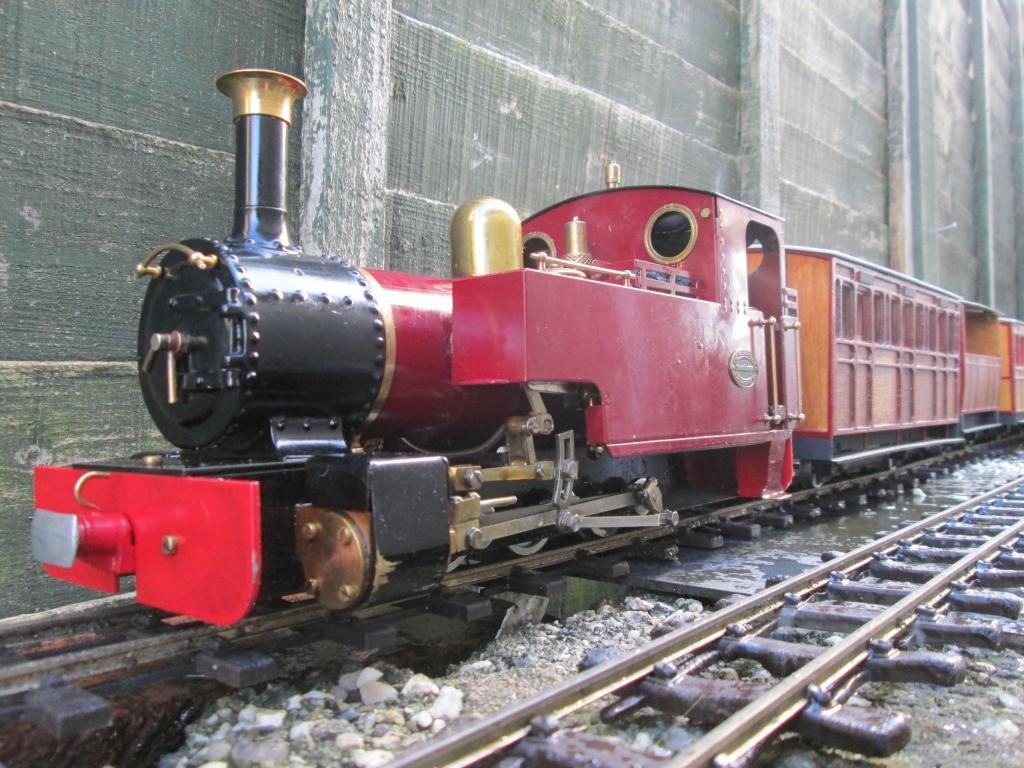 I decided to do a couple of videos, one is a sort of 'how to' fire up guide
And the first run (it is a little quiet) :-)
Modifications
Whilst I had an order going in with Roundhouse, I ordered some extra parts for the Lady Anne. In my opinion she looks a little bare and bland.
I ordered some of Roundhouse's enhancement parts to begin with.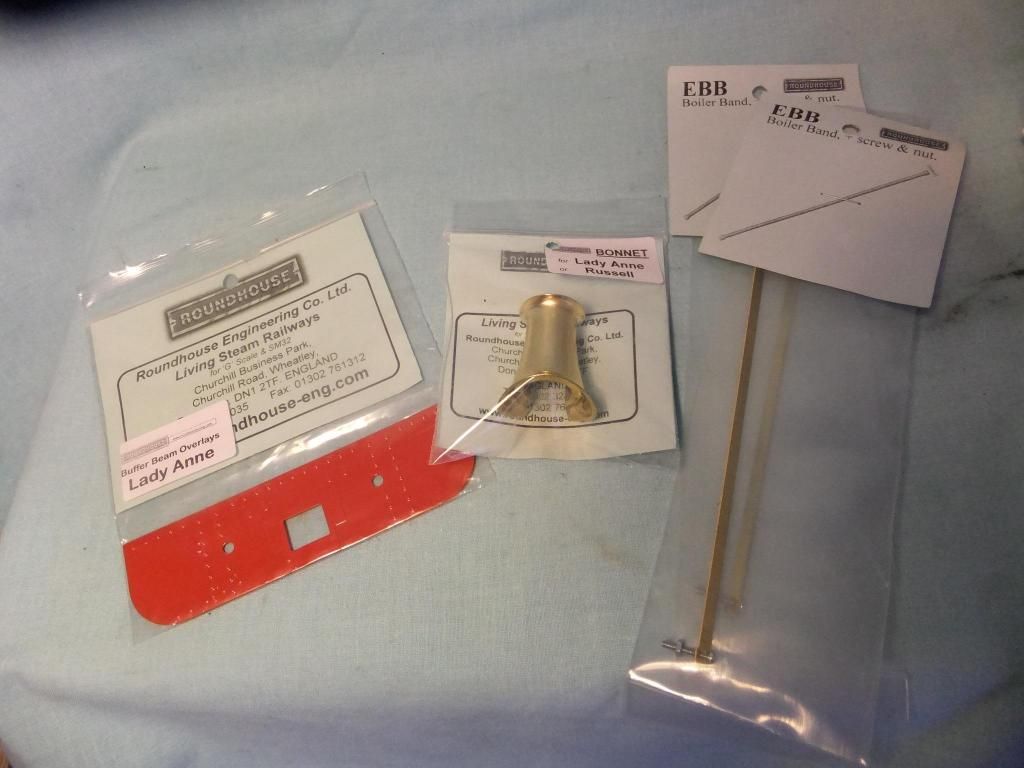 In my opinion, the boiler looked ridiculously wrong without some extra boiler bands.
So I spent a couple of minutes and took off the body
And fitted both. I spaced then evenly either side of the filler dome so they didn't look odd and fitted the safety valve bonnet. I may paint the bands body coloured later, the last thing I want is for her to look like a fairground ride!
Next up was to fit the buffer beam overlays, now they really did look plain.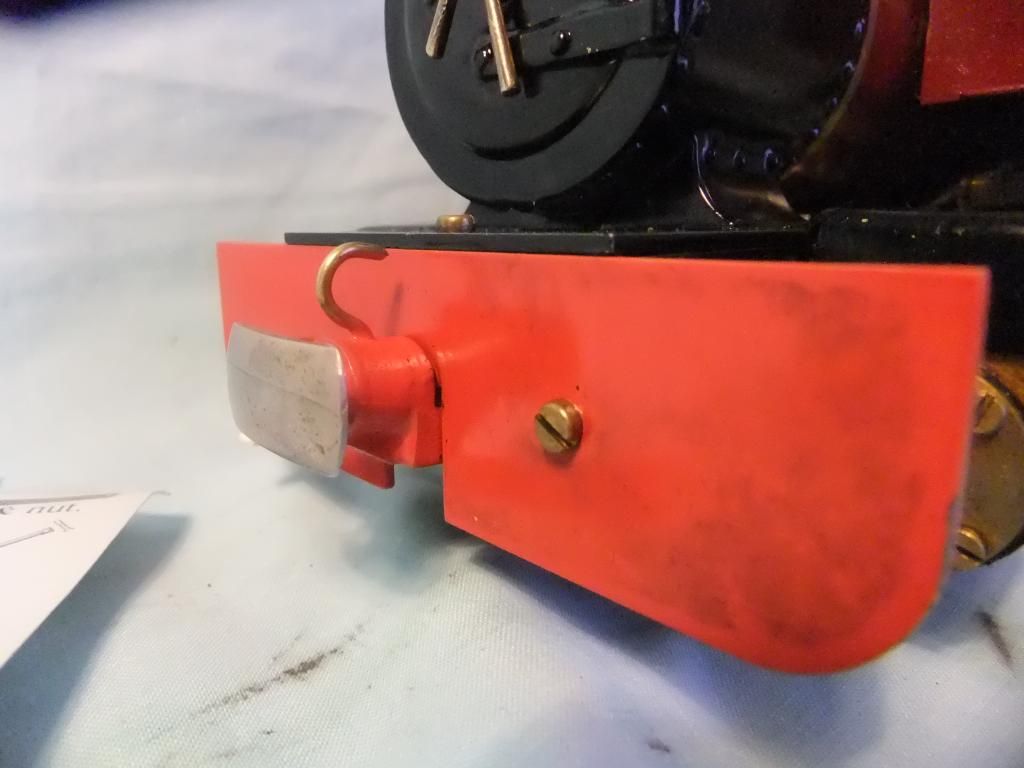 These required a bit more dismantling of the locomotive.
I de-greased the buffer beams and overlays and fitted them with polyurethane sealer. Just in case I wanted to paint them later, you can paint over this.
And fitted back on, with painted screws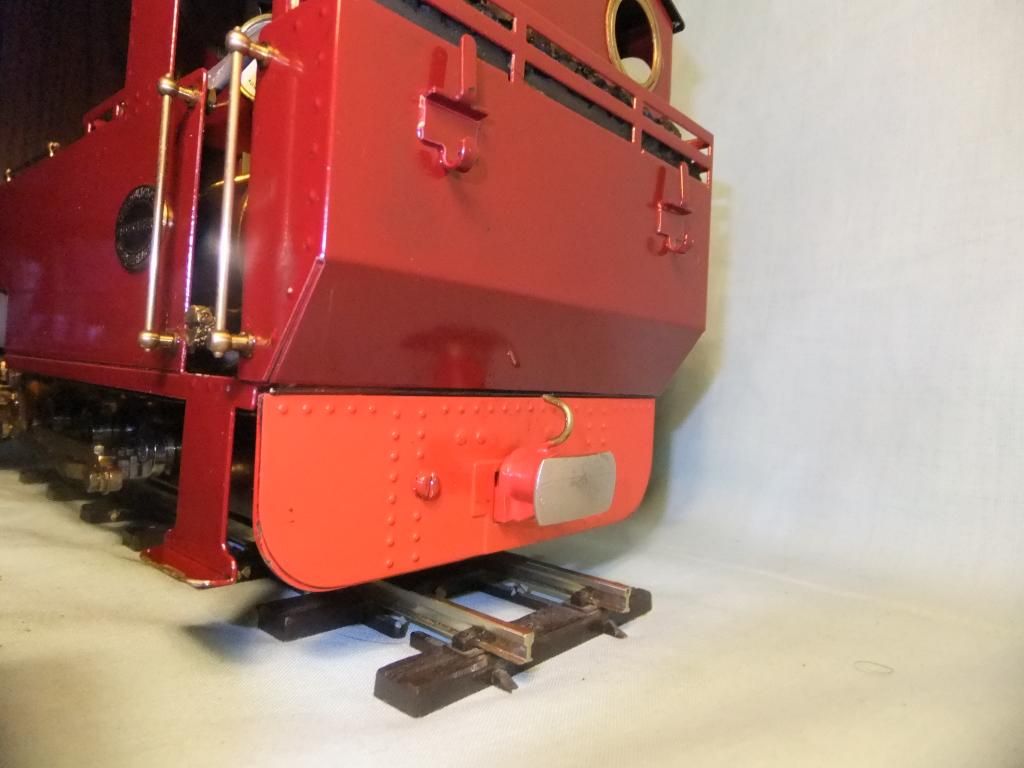 Much better!
Here we are on the line, sporting new parts.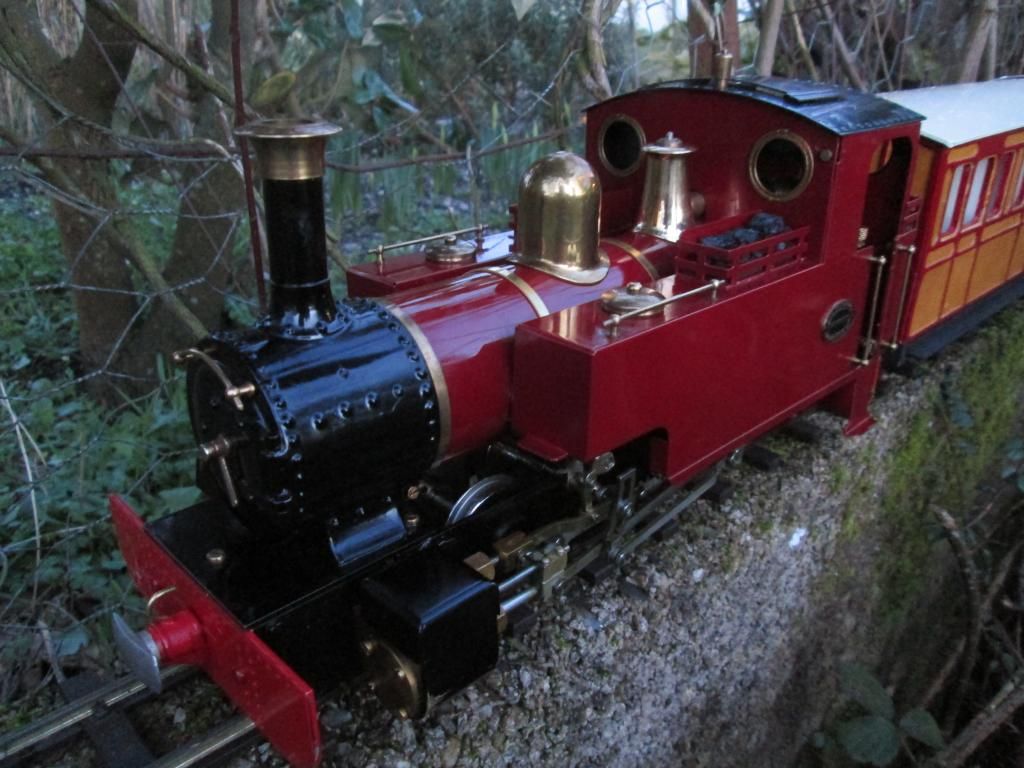 Sadly whilst filming, I did have a little accident when running the loco back to the mark.
Nothing was damaged, I just felt a little silly!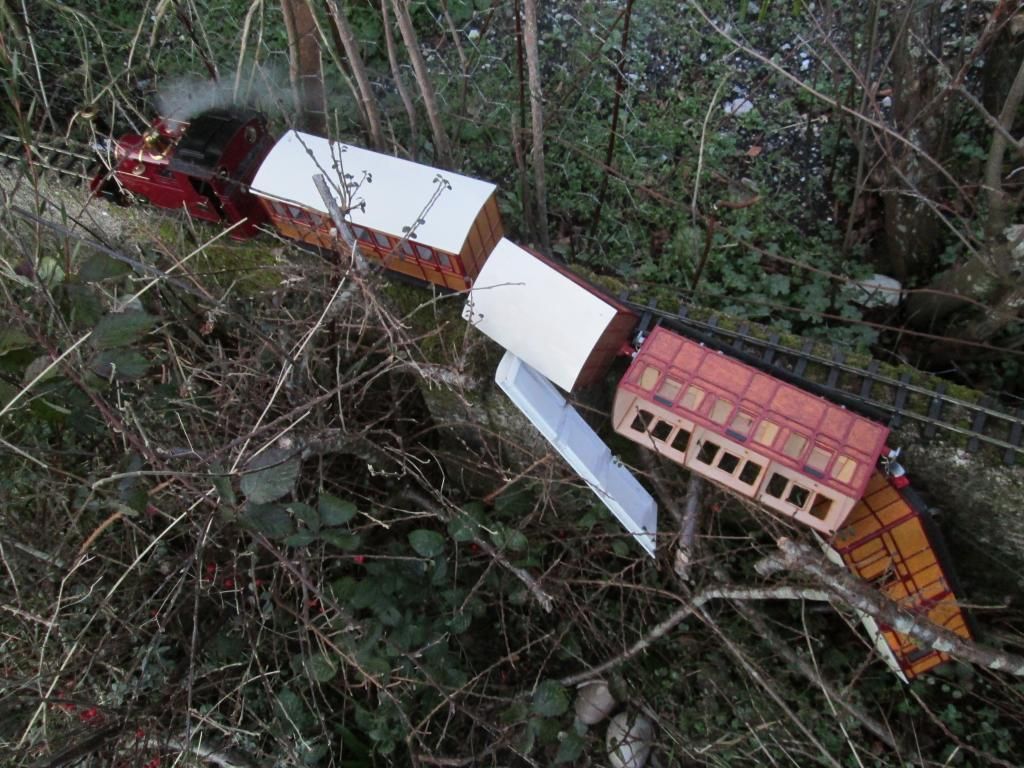 Oops! :-/
Next up, I plan to get some name plates, some locoworks bits and pieces and a chuffer. I need to speak to Chris nicely! :-)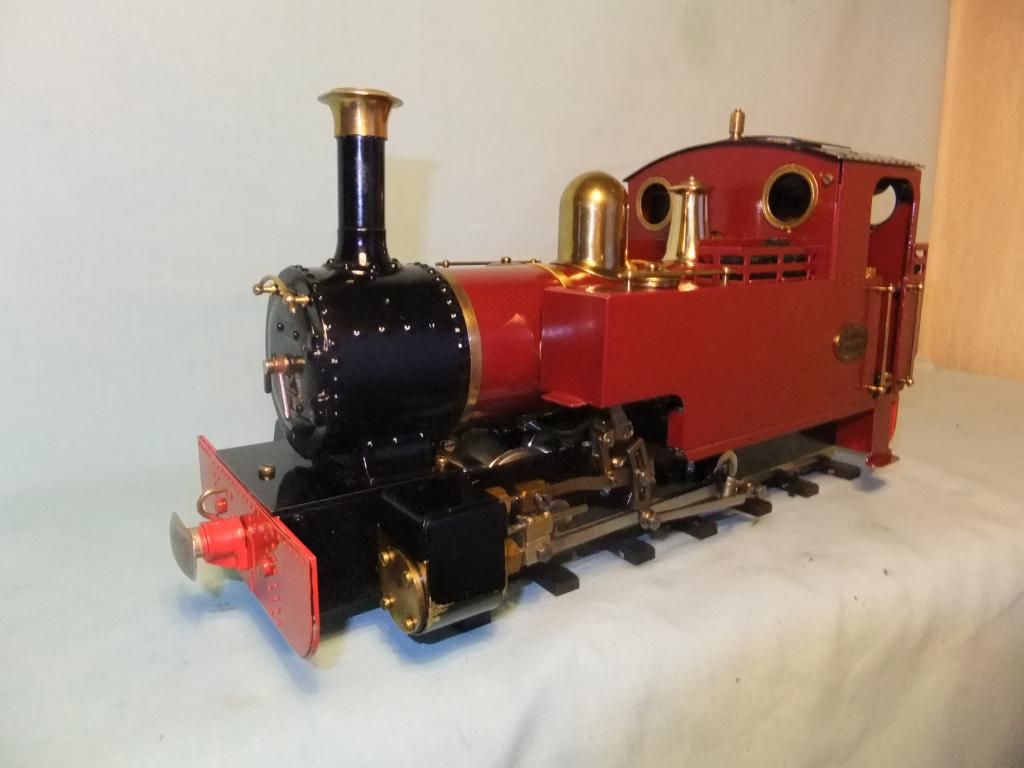 On a slightly different note, I celebrated the spring feeling coming with a nice quiet play in the garden. Billy and Jane-Susan were at the ready, so off we went!